Leading Your Excellence Journey
Designed for Leaders who want to inspire, lead, drive and support Organisational Excellence to ensure that improvements create sustainable benefit to meet or exceed stakeholders expectations.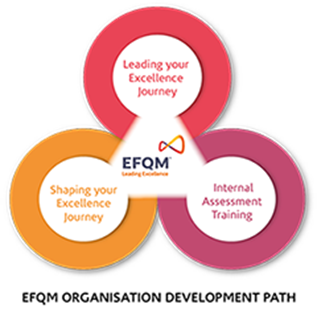 A 1-DAY TRAINING FOR LEADERS TO:
Further develop their leadership skills and competencies
Understand how to lead and inspire the journey to organisational excellence
Discover why other organisations are successful
Know how to effectively turn the learning into value for the organization
COURSE STRUCTURE
We structured this training around five practical steps to ensure we develop reflective leaders who can navigate throughout their challenging excellence journey.
This will be explored through presentation, practical and interactive exercises and discussions with your peers and the trainer.
DATES
To find out this course dates, please check the calendar
HOW TO REGISTER
Registrations can be done through the SKEA online or via email
Shaping Your Excellence Journey
Internal Assessment Training