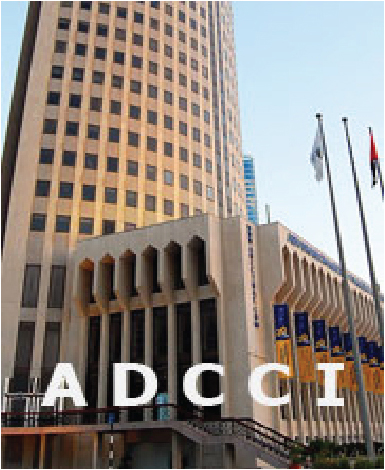 The Sheikh Khalifa Excellence Award (SKEA) was launched by the Abu Dhabi Chamber of Commerce & Industry (ADCCI) back in 1999 as a blue print, a roadmap and a methodology for continuous improvement aimed at enhancing the competitiveness of the Business Sector in Abu Dhabi and the UAE.

The uniqueness of the SKEA program at that point in time was the fact that it was the first program in Abu Dhabi to be fully aligned with the international best practices and adopting the EFQM Excellence model. Nevertheless, SKEA continued to maintain its competitive edge by becoming the Primary National Partner of the real owners of the Excellence model in Europe, namely: The European Foundation for Quality Management (EFQM). Moreover, SKEA also led the way to prepare the first and foremost Arabic version of the EFQM 2013 Model which as approved by all other Arabic speaking countries with local distributors and representatives as well as experts in the field of Organizational Excellence.

Over the long history of SKEA since its inception thousands of organizations in the UAE used its model of Excellence and hundreds of them annually participated in its assessment cycles and many of them recognized as recipients of the SKEA Awards conferred upon them by His Highness Sheikh Mohammad Bin Zayed Al Nahyan, the Crown Prince of Abu Dhabi and the official Patron of the Award.

Finally, its noteworthy that the Sheikh Khalifa Excellence Award (SKEA) program is not only an award, but a complete program offering all the relevant products and services pertaining to Quality & Excellence, including Assessors development path and training such as Qualified EFQM Assessor Training (QAT), EFQM Certified Assessors' training (EAT), Shaping Your Excellence Journey (SEJ), Leading Your Excellence Journey (LEJ), as well as Internal Assessment Training (IAT) courses designed for the senior executives and the members of the management team across organizations in the UAE. This of course, in addition to other recognition schemes such as Committed to Excellence (C2E) and Recognized for Excellence (R4E) both of which are international EFQM products aimed at encouraging organizations in the UAE to sustain their efforts towards achieving the Excellence Transformation. All of these programs are now offered by SKEA through its sister company Abu Dhabi International Centre for Organizational Excellence (ADICOE) in both Arabic and English languages with the same international credentials and recognitions as offered by the EFQM.

SKEA program is your partner and strategic supporter in availing you with the state of the art tools and techniques needed to help in your quest for achieving People Development in terms of knowledge, skills and attitudes, system development in terms of efficiency and effectiveness and hence achieve the desired Results.